Welcome to
Precisa Techno Trade
An engineering firm specializing in supplying Machinery for Bangladeshi pharmaceutical companies with technology from manufacturers all over the world
leading providers of pharmaceutical technology
Precisa Techno Trade is widely considered one of the leading providers of pharmaceutical technology and machinery in Bangladesh.
Precisa Techno Trade was founded by Rezaul Hasan in 1997 as a sister concern of Gentry Corporation Limited, an organization founded by Mr. Asadot Daullah in 1984 dedicated to supplying API's and intermediates in the local pharmaceutical industry.
We supply, install, commission, document and validate machineries for Bangladeshi pharmaceutical companies and provide them the finest level of technology from manufacturers worldwide, including countries such as: India, Singapore, Taiwan, China, Korea, Germany, Italy, Finland, Spain, Belgium, the U.K and the United States.
Our products and services include: New Plant Design and Engineering, Process Consulting, Clean Room and HVAC Systems, Pharma Water Systems, Production and Process Equipments, Packaging Equipments, Laboratory Equipments, and Testing, Commissioning and Validation services.

Precisa also has over 45 skilled engineers to provide on-call servicing for the machines that we sell. The engineers travel around the world and receive specific training by the manufacturers of the machinery so that they are prepared to provide quality servicing to the machines in the local market.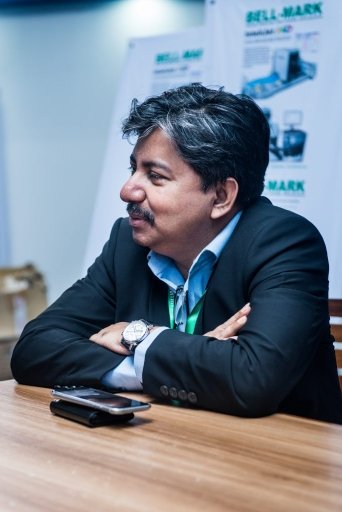 HVAC, Clean Room and Water System
Air conditioning is our specialty. We provide a full scope of Clean Room Panels, HVAC & Control solution and services. Our comprehensive design team uses cutting edge software and tools to deliver the best solutions from design and preparation of load calculation and drawings to the execution of final deliverable. We also supply the most famous brands of HVAC equipment and products.
We professionally plan, design, install, commission and validate all Clean Room panels, HVAC & Control system and provide excellent after sale services and spare parts.
We have completed over 110 HVAC & Clean Room projects.
Precisa Techno Trade has earned a great reputation among the Bangladesh pharma Industry for sourcing the best technology at optimized cost.
Currently we represent the best manufacturers from all over the world including Spain, Singapore, Malaysia, India and China. We have been playing as a key player in supply of cleanroom, HVAC &control system with cost-effective solutions to customers.
We also provide turnkey solutions for water system, this includes generation equipment, as well as complete storage and distribution systems for Purified water, Water for Injection and Pure steam.
Precisa represents Major International Companies and brands for a diverse range of Products and Solutions such as:
ELOMATIC – Consultancy & Design
GUSU – Total project design & supply including Clean Room Panel
YORK – Chillers
SAIVER – AHU
CAMFIL – Filters
SIEMENS – Controls
KRUGER – Fan
CALPEDA, GRUNDFOSS – Pump
SPIRAX, CPHEX – Heat Exchanger
TOZEN – Valve, other pipe fitting
Our portfolio and contributions
CORPORATE SOCIAL RESPONSIBILITY
While Precisa is currently dedicated to boosting the pharmaceutical industry in Bangladesh, our overarching goal remains constant: improving the quality of life around us. Hence, we are always conducting our projects with the following concepts in mind:
We are committed to providing extensive health benefits for our employees. In the case of an epidemic or sickness, we undertake the financial responsibility to ensure that our employees, as well as their relatives, receive the proper healthcare services. The well being of our team is of utmost importance to us.
Precisa Techno Trade provides need based financial support for the education of the children of all of its employees. In addition, Precisa provides funding for a local Bangladeshi school with the aim of providingunderprivileged children the opportunity to eventually study at institutions of higher education.
Transparency in our transactions is essential to our success as a company. As a result of legally remitting foreign currency through banking channels and thereby contributing to persistent economic growth in Bangladesh, Mr. MD Rezaul Hasan (CEO of Precisa Techno Trade) has been awarded with the Bangladesh Bank Remittance Award in 2013 and 2014.
In addition to funding the education of underprivileged children, Precisa Techno Trade also undertakes the provision of necessary resources to help people in need. Every year, Precisa Techno Trade organizes a 'Winter Clothing Drive' to help clothe entire Bangladeshi communities through the cold winter months. 
Precisa Techno Fabricators was established in 2001 to produce different varieties of change parts for pharmaceutical machinery. Currently, PTF supplies a major part of the market demand for change parts, which were previously imported from abroad. PTF has also established itself as an excellent service provider for pharmaceutical machinery in Bangladesh. 
We manufacture all kinds of change parts for packaging machineries by utilizing our own machinery suite, including Wire-Cutting, CNC-Milling, VMC, Surface Grinding, Lathe, Shaper, Milling, Power Saw, Pantograph, and others. 
We manufacture these products to cater to the demand for exchange parts in Bangladesh while providing a cost-efficient and time-efficient alternative to importing the tools from abroad. Over the years, we have become the premier change parts provider in the nation. We currently supply to the majority of leading pharmaceuticals in Bangladesh, and we have dedicated ourselves to providing the market with equipment of the highest standard.